Bellevue 
Bellevue offers the best of both worlds with its charming suburbs and urban amenities. Home to fabulous restaurants, shops, the excellent Bellevue School District, proximity to parks and beaches, Bellevue has everything you and your family could desire in a community.

The Bellevue Collection is a local premier destination for shopping, dining, and entertainment needs. Apple Store, Anthropologie, and Bath & Body Works are a few of the shops found here. Ascend Prime Steak & Sushi is perfect for an upscale dinner, while Castilla offers Spanish fare and tapas, sangria, cocktails, and outdoor dining. Catch a flick at Cinemark or swing a few balls at Forum Social House miniature golf course, sip on fabulous cocktails along with chef-curated dishes, and dance the night away. Possibilities are endless. 

If a nature day is what you're after, the Bellevue Botanical Garden is perfect for exploring the 53 acres of woodlands, wetlands, and cultivated gardens. Meydenbauer Bay Park is Bellevue's newest beach park, with a plethora of activities available to locals. Visitors can enjoy the scenic viewing terrace, hillside woodland, beach house, PPV launch, pedestrian pier, and more.  

Bellevue Arts Museum provides the community with a cultural hub to explore how artists, makers, and designers make their way through the world. This institution brings art and culture to locals through various exhibitions, public talks, workshops, films, family workshops and camps, and programming for children of all ages. Parents will adore the various hands-on arts, crafts, and educational tools available to littles ones at KidsQuest Children's Museum. 

An all-encompassing town with recreation for people of all ages, Bellevue is a beautiful community. 
Capitol Hill/Madrona
Capitol Hill entices families, professionals, and artists alike. It is one of Seattle's most historical communities with various ventures. This cultural haven is dynamic and spirited, with events and activities in constant rotation. 

The Harvard Market is a local center with various eateries and services, including Harvard Cleaners, LA Nails, and the well-known Chipotle. Spend your Sunday perusing the Capitol Hill Farmers Market, stocking up on locally farmed produce, flowers, oysters, artisan foods, and more. Get your high-end retail shopping underway at Pacific Place, featuring Lululemon activewear, Debonair Decor—a boutique boasting organic materials—and Tiffany & Co luxury jewelry, fragrances, leather goods, etc. Take your kids to Johnny Rockets for American burgers and shakes, or relish some high-quality Chinese hot pot at Haidlao Hot Pot. Once you've grabbed lunch, head to AMC Theatres for a movie screening. This center has everything you need for a day of shopping, eating, and entertainment. 

Volunteer Park is a local treasure, housing the Volunteer Park Conservatory and the Seattle Asian Art Museum. The park is teeming with hiking trails, tennis courts, Art in the Park, stunning gardens, and a playground and wading pools for your little ones. The Conservatory showcases a broad range of perennials, both tropical and subtropical. The Seattle Asian Art Museum showcases global art from both local and international artists and offers programs for people of all ages.

Capitol Hill is a cultural and horticultural gem of Seattle, bringing to light all of the magic and mystery of the region. 
Laurelhurst/Windemere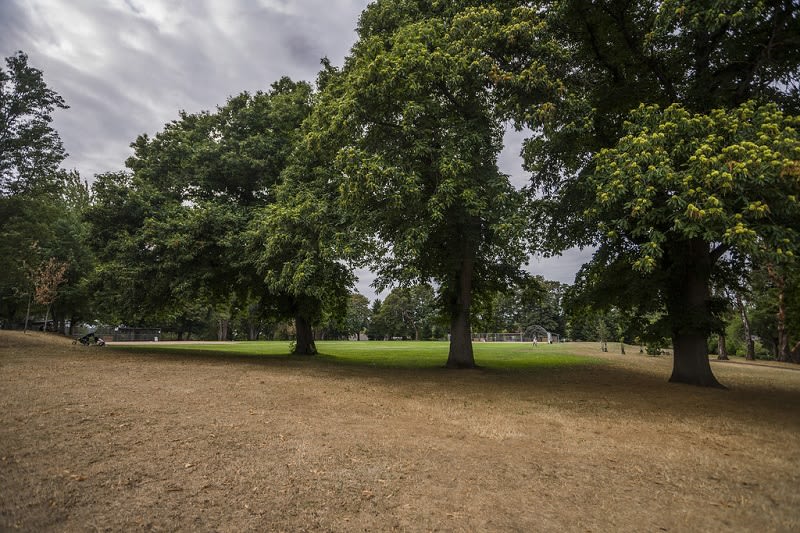 Laurelhurst is a waterfront suburb perfect for families who prefer their solitude. There are many shops, eateries, parks, and luxury properties in this quiet beachfront community. Aquatic ventures and recreational opportunities are endless, making this neighborhood an ideal location for affluent, beach-loving residents.

The Sand Point Village shopping center at 5400 Sand Point Way is home to various local shops and services. University Wines carries premium and vintage French imports that you'd be hard-pressed to find at a grocery store. Pick up all your perennials, pet supplies, hardware, houseware, and lifestyle needs at City People's Mercantile.  

Belvoir Place is a quaint waterfront park with scenic views and a dock suitable for hand-carry boat access. Bring the family for a fun day of picnicking in the meadows, playing on the softball/baseball fields, tennis courts, soccer fields, and playground of Laurelhurst Playfield. The adjacent Laurelhurst Community Center hosts various art, fitness, and social classes and events for people of all ages. 

The Laurelhurst Beach Club is a members-only recreational enclave hosting group and adult sailing lesson as well as Guppies and Junior sailing lessons. There are also youth swimming lessons, as well as kayaking and stand-up paddleboarding for folks of all ages. Sand Point Country Club is worth the quick drive to experience an array of luxury amenities. Members enjoy a fitness center, tennis courts, swimming pool, dining opportunities, and a top-tier 18-hole golf course. 

A fabulous town with various amenities, Laurelhurst is a quiet and lavish beach town. If you're all about elegant waterfront homes and relaxing pastimes, Laurelhurst is perfect for you.
Madison Park
Madison Park is a lovable community located on Seattle's eastern waterfront. Home to various beach parks, local boutiques, and delicious restaurants, this easygoing neighborhood is an excellent getaway from bustling city life. 

East Madison St. is home to a variety of boutiques, parks, and eateries. Start your day by indulging your caffeine needs with a Starbucks latte, then head to Madison Kitchen for a fabulous baker's breakfast. Handle your grocery, wine, flowers, and prepared food shopping at Bert's Red Apple. Purchase unique trinkets and gifts from Martha E. Harris Flowers and Gifts, a charming boutique for beautiful antique porcelain, crafting products, and floral services for events of all sizes. 

Once you're caffeinated and fed, head to Madison Park for a fun family day on the shores of Lake Washington. The park features a swimming beach, a playground, tennis courts, a bathhouse, and scenic lake views. For a more subdued park day of picnicking, head to Madison Park North Beach, where you can relax on lush grass, view Lake Washington, and push your kids on the swingset. 

A quaint and tight-knit community, Madison Park is ideal for families and professionals who prefer a quiet lifestyle with basic amenities in proximity.
Medina/Hunts Point
Medina is located on a peninsula in Lake Washington on the opposite shore from Seattle. This neighborhood is affluent and boasts excellent schools, stunning natural surroundings, and parks and is a fantastic destination for the well-to-do. Hunts Point is a small enclave located just north of Medina and has many private, luxury homes. With Bellevue and Downtown Seattle in proximity, traveling for nightlife and city ventures is a sinch.

Get your daily grocery needs handled at the local Medina Grocery Store. The adorable Queen Bee cafe is the perfect spot for brunch with family and friends, complete with freshly baked scones, lattes, parfaits, and avocado toast. 

Once groceries and brunch are underway, spend the afternoon at one of the beautiful nature areas these communities have to offer. Hunts Point's Wetherill Nature Preserve is home to lovely song sparrows and chickadees, native plants, and various wildlife. Stroll through many trails and view the gorgeous natural surroundings. Experience a plethora of luxury amenities and undertakings at Overlake Golf & Country Club. The members-only club is a great destination for families, offering a pool, golf course, clubhouse, tennis courts, dining options, and a 130-acre Audubon Cooperative Sanctuary for viewing a broad range of wildlife. Medina Park is located just south of the club and boasts lush greenery and a playground. 

Medina and Hunts Point are excellent districts for those who prefer a tranquil life, grand homes, and outdoor recreation opportunities.
Mercer Island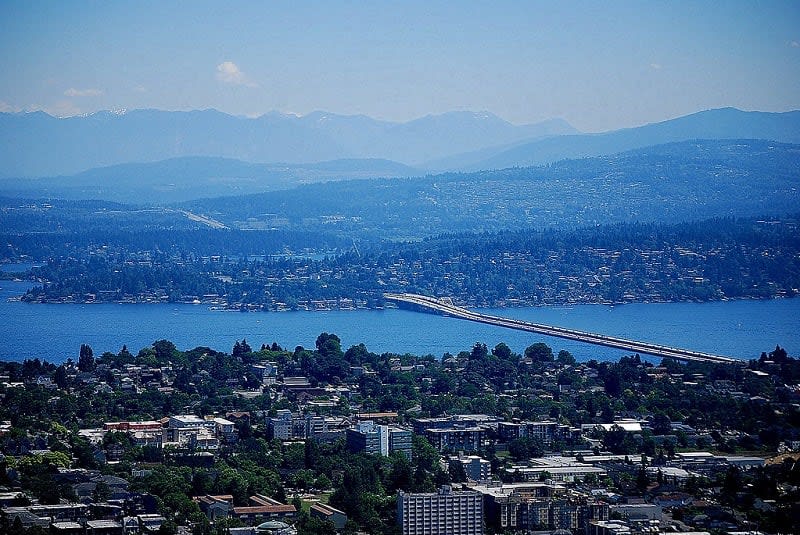 Mercer Island is a perfect destination for nature enthusiasts who love the option to travel to neighboring Seattle or Bellevue for boisterous nightlife and city opportunities. The local parks, beaches, and excellent schools attract families. 

Sunday mornings are best spent with a trip to Mercer Island Farmers Market, the perfect spot for purchasing local produce, honey, nuts, meats, coffee, and various artisanal treats. For all things charcuterie, olives, cheese, and handmade snacks, head to Murray's Cheese. Find all sorts of unique gifts, books, housewares, and apparel at the Mercer Island Thrift Shop. Fantastic pizza for the family and boozy happy hour for adults can be found at Mioposto pizzeria. Homegrown features organic eats and free-range meats in their sandwiches, bowls, and kid-friendly menu. 

Once you're fueled up, head to one of the beautiful natural areas of Mercer Island. Pioneer Park is divided into three distinct quadrants, each with its amenities. The park is teeming with towering western red cedars, bigleaf maples, and Douglas firs. The Northwest Quadrant is a dog-friendly area accessible to wheelchairs and strollers. The Northeast Quadrant has two trails featuring a creek and scenic views, while the Southeast Quadrant is open exclusively to equestrians. Everyone loves a fun family day of swimming and barbecuing, both of which are accessible at Clarke Beach. 

Mercer Island is a genuine treasure of Washington, offering a multitude of outdoor activities with easy access to urban surroundings.

Once you have decided which of these remarkable Washington communities you wish to inhabit, contact me. Whether seeking Mercer Island real estate, Bellevue real estate, or property in any of these fabulous neighborhoods, let my expertise aid you in your new home search.