Maybe you recently moved into a new home. Or perhaps you're just looking to spruce up your existing one. No matter your reasons, having an expert guide you through the design process is crucial. There are so many fabulous interior designers in Seattle—How will you ever choose? We're breaking down the top options so you can find someone to work for you and your needs.
LeeAnn Baker
LeeAnn Baker believes that "you are what surrounds you." This is at the core of her interior design studio, LeeAnn Baker Interiors, which focuses on "Northwest elegance." After graduating from the New York School of Interior Design, LeeAnn worked with some of the best interior designers in New York City. When she moved to Seattle, she was struck by the simplicity of the Northwest and decided to use it in her designs. Everything she designs is an homage to this region's natural beauty and elegance. She works closely with each client to understand their personality and then helps them create spaces that are reflections of them. Take a look at LeeAnn and her team's extensive portfolio. From a waterfront living area on Mercer Island to a pool house on Madison Street, you'll notice her quintessential light spaces, clean lines, and inviting colors. (Her Mercer Island space won multiple awards in the 2019 Luxe Red Awards). Check out LeeAnn's work on Instagram or contact her via her website. 
Susan Marinello
Seattle native Susan Marinello loves elegance. After attending The New York School of Interior Design, she worked in New York for several years before taking her business to Seattle. Her design blends classical with modern to create "elevated" living spaces for her clients. While she appreciates the traditional, she firmly believes in taking a modern approach to her work. Her firm, Susan Marinello Interiors, works on both residential and commercial projects. Take a look at this gorgeous residence in Windermere, WA (winner of the 2017 Northwest Design Award) or this modern room at Hotel Theodore. Her designs have been featured in Traditional Home Magazine as well as Seattle Homes & Lifestyles. Explore Susan's work on Instagram and contact her via her website.
Heidi Caillier
Heidi Caillier Design believes that homes should be "comfortable and livable, while at the same time beautiful and curated." Heidi's firm specializes in full-scale renovations and full-house furnishings, so if you're looking for a full re-do, this is the choice for you! The team stays involved throughout each part of the design process, maintaining close relationships with architects, builders, contractors, furniture makers, and, of course, the client. Heidi works to understand your specific needs and then experiments with a variety of textures, colors, layers, and styles. The effortless charm of this North End Tudor is unparalleled, as is the blend of form and function in this Sunset Hill property. Heidi has been featured in countless publications, such as Introspective Magazine, Elle Decor, and Better Homes + Gardens. Contact Heidi via phone or on her website.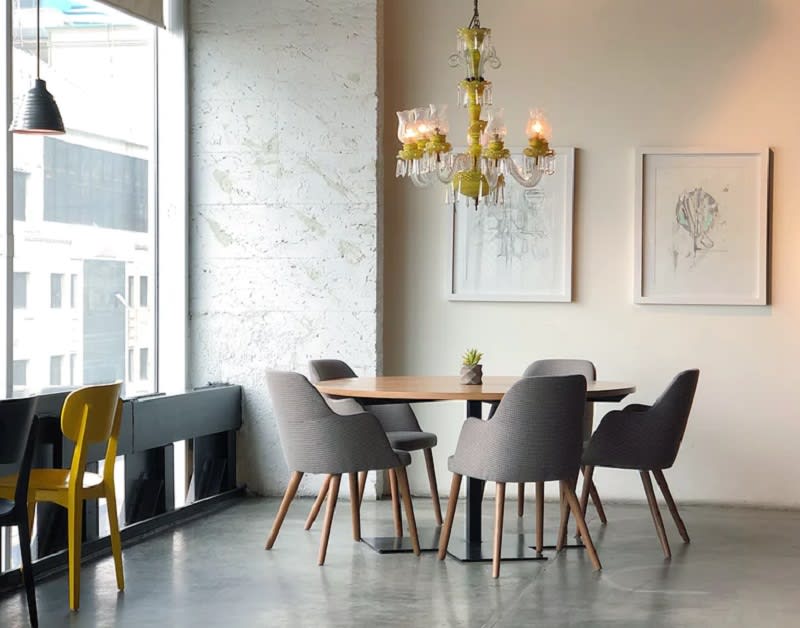 Brian Paquette
Brian Paquette treats interior design like art—an ever-changing, interactive medium. His background in painting and conceptual art influences his designs, which blend "architecture, travel, and the natural world." Brian's Seattle team works to design spaces that achieve the perfect blend of intimacy and openness. They also work closely with local craftsmen so that each and every design comes from a place of unique quality and consideration. Explore his use of color in this Mount Baker project, and notice his experimentation with patterns in this Magnolia home. You can also purchase his hand-crafted furniture online. To see more of his designs, check out the team's first book, At Home, Evocative and Art Forward Interiors, which has already skyrocketed to #1 on Amazon. You can also contact them here. 
Marianne Simon
Marianne Simon opened her firm, Marianne Simon Design, in 2005. Since then, she's completed a number of projects, ranging from entirely new builds to full-scale renovations. Her style is traditional with personal touches. She works to fully understand her clients so she can incorporate the correct colors, textures, and pieces for their needs and visions. Everything in a Marianne Simon space is thoughtfully, carefully selected, and every room tells its own story. Marianne has been featured several times by luxe. interiors + design as well as HGTV Magazine and Gray Design Magazine. Explore the simple, crisp elegance of her interiors on her portfolio page. You can also see her latest work on Instagram and contact her here. 
Katie Largent - Arden Home
Katie Largent is one of the creators of Arden Home—a design firm that focuses on individuality and the unique stories people bring to the table. Derived from the word "ardent," Arden Home aims to create passionate yet peaceful spaces. Katie Largent worked as a designer in Los Angeles for 20 years before moving to Seattle, where she co-founded Arden. Her background in psychology helps her truly understand and reach her clients so she can work alongside them toward a shared goal. She works tirelessly to find pieces her clients will love. Arden Home has grown immensely over the last few years. Shop decor and finishes and hardware on their website and explore their design package, which will take you through the design process from concept to product. Contact Katie and her team today to begin your design journey.

Looking to explore homes in the Seattle area? Contact Melissa Boucher for help buying and establishing roots in a new community!